Finance
Why Are Analysts Estimating Southwest Airlines Revenues Growth to Slow Down In 2016?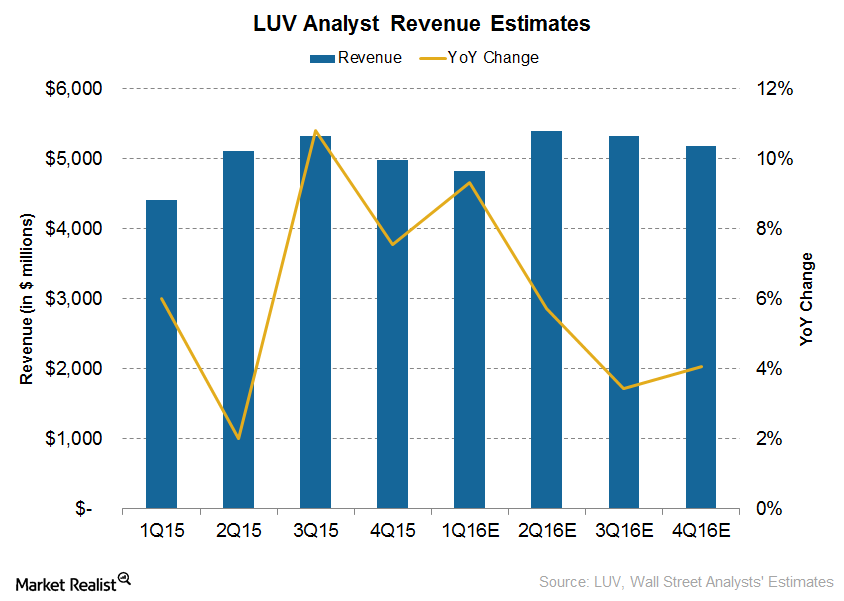 Passenger travel demand had a great start in 2016, growing approximately 7% year-over-year or YoY, the highest since 2012. However, International Air Transport Association or IATA suspects the industry might be at the end of the traffic boost phase provided by low oil prices. This suggests travel demand may slow down, which will adversely impact airlines.
For a complete analysis read, "Will Airline Industry Demand Rise for the Remainder of 2016?"
As a result, LUV's 2016 demand growth as measured by revenue passenger miles or RPM is expected to be 6% significantly lower than 2015's 9%.
Slower demand growth than the previous years and lower yields are the major factors contributing to a slowdown in revenue growth. We will next discuss how these assumptions are expected to impact Southwest's bottom line.
Southwest forms 2.4% holding of the SPDR S&P Transportation ETF (XTN).
View more information: https://marketrealist.com/2016/07/analysts-estimating-southwest-airlines-revenues-growth-slow-2016/
See more articles in category:
Finance