entertain
What The "Heathers" Cast Looked Like Then Vs. Now | Page 3 of 3
7. Renée Estevez – Betty Finn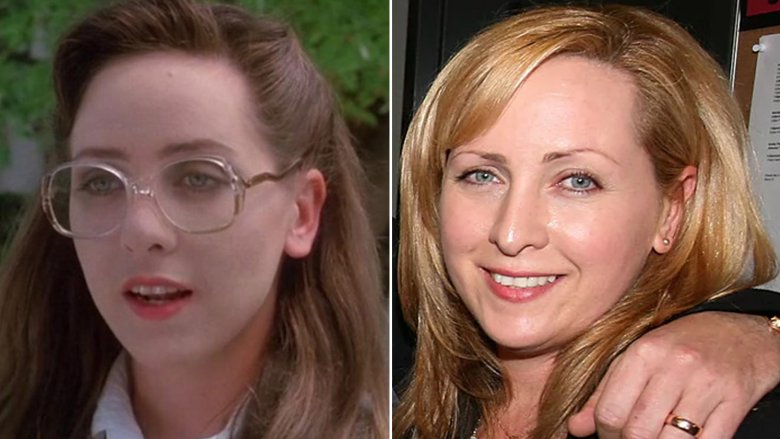 Before Veronica Sawyer joined the Heathers, she was one of the "unpopulars" in Westerburg, and her childhood best friend was Betty Finn (Renée Estevez). Since joining the clique, Veronica has fallen out of touch with Betty—although it appears the two still remain friendly and amiable when they do cross paths, like when Veronica comes over to Betty's house following Heather Chandler's death. We can only hope that after the end of Heathers when Veronica becomes the "new sheriff in town," Betty is one of her deputies.
For Renée Estevez, acting runs in the family: she's the daughter of actor Martin Sheen, and the sister of actors Emilio Estevez, Ramon Estevez, and Charlie Sheen. Her part as Betty Finn in Heathers was her first major film role, but it certainly wouldn't be her last. Since then, Estevez has gone on to appear in many more movies and television shows. You may remember her from The West Wing—she played Nancy, an office assistant to President Josiah Bartlet (played by her real-life father Martin Sheen) for the show's entire seven-season run. In recent years, Estevez has turned her attention to writing; she wrote several episodes of her brother Charlie Sheen's series Anger Management in 2013 and 2014.
8. Patrick Labyorteaux – Ram Sweeney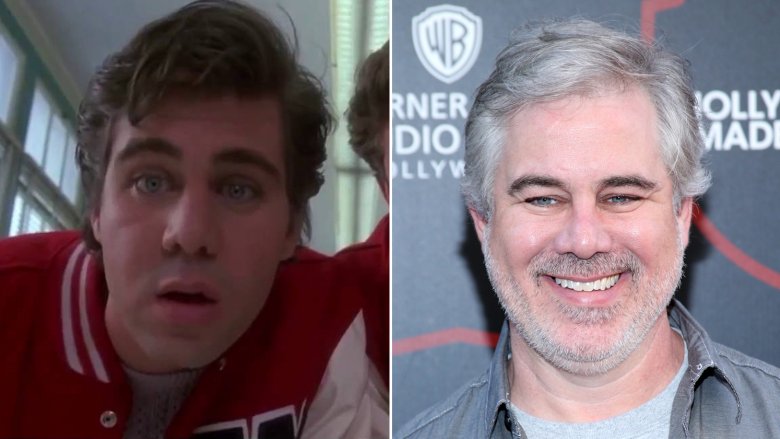 Along with his buddy Kurt Kelly, jock Ram Sweeney (Patrick Labyorteaux) is one of the top dogs at Westerburg High School. He helps spread the rumors about Veronica in order to ruin her reputation, but J.D. convinces Veronica to get revenge by luring Kurt and Ram to a secluded spot under the pretense that she'll "make the rumors true"—then J.D. tricks the slightly naïve Veronica into shooting them with what he says are special "non-fatal" bullets. Kurt and Ram are killed, and J.D. stages the scene to look like a suicide pact between secret lovers.
Along with his long-running stint as Andrew 'Andy' Garvey on The Little House on the Prairie, Patrick Labyorteaux's part as Ram remains one of his most recognizable roles, although he's gone on to appear in dozens of films and television shows since. In addition to acting onscreen, Labyorteaux has voiced a number of animated characters—such as Flash Thompson in the Spider-Man series from 1995 to 1998. In recent years, Labyorteaux has also tried his hand behind the scenes; between 2012-2015, he produced the Nick at Nite series See Dad Run, starring Scott Baio.
9. Kim Walker – Heather Chandler
While the Heathers undoubtedly rule over Westerburg High School, the manipulative and domineering Heather Chandler (Kim Walker) rules over the Heathers themselves through sheer force of will. Although she was the one who invited Veronica to join their clique, Chandler becomes furious after Veronica "embarrasses" her by turning down sex at a frat party, and tells Veronica to either switch schools or prepare to have her reputation ruined. Ultimately, Chandler isn't able to follow through on her threats—she dies after drinking a poisoned "hangover cure" J.D. makes for her, an act that Veronica covers up by hastily writing a fake suicide note to leave at the scene.
Following Heathers, actress Kim Walker appeared in a handful of other film and television roles, including Say Anything… and The Outsiders. Her last onscreen appearance was in the 2000 film Killing Cinderella. Sadly, Walker passed away in 2001 after being diagnosed with a brain tumor. Fans of Heathers will no doubt recognize the sad irony of her death, as Walker's line "Did you eat a brain tumor for breakfast?" remains one of the film's most quotable.
Credits: looper.com
Share this story on Facebook with your friends.
View more information: https://doyouremember.com/51826/heathers-cast-look-like-vs-now/3