Finance
What Is WallStreetBets' Next Target? AMC, Blockbuster, and Bed Bath & Beyond Could See Share Prices Surge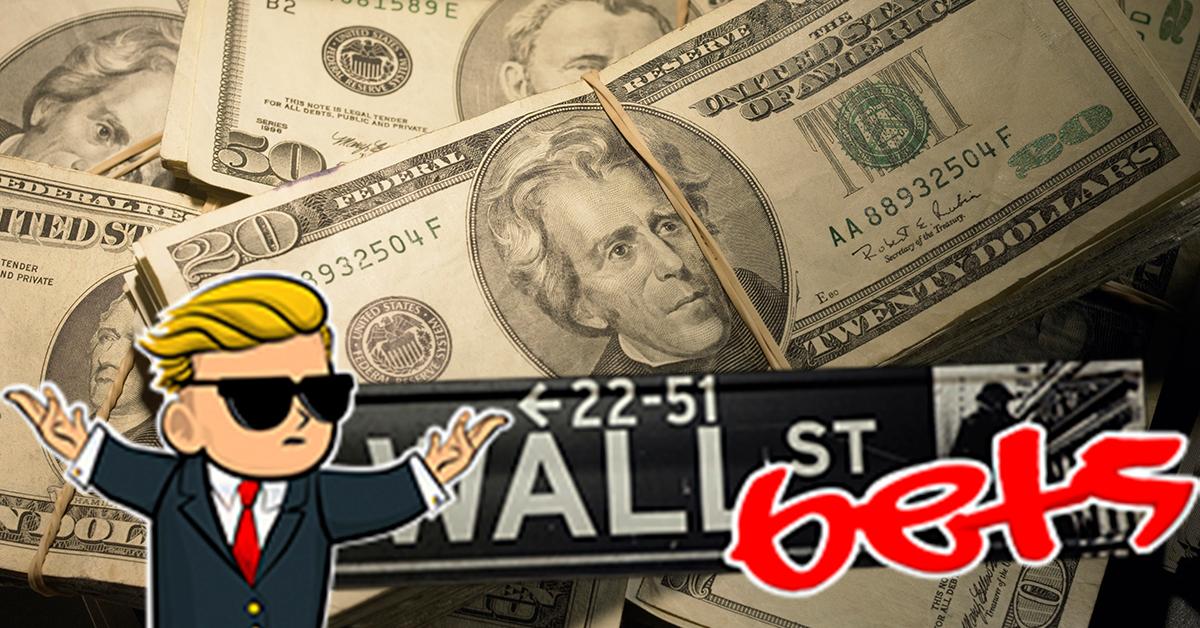 Few people would have ever expected companies like GameStop, AMC Theatres, and Blockbuster to surge thousands of percentage points over the course of just a few days. But that's exactly what's happened, courtesy of an effort by the subreddit WallStreetBets to take down some hedge funds. The effort has since gone viral, with millions of retail investors looking to get in on the action. So what exactly is going on with GameStop? And what other stocks is WallStreetBets targeting?
The WallStreetBets controversy explained, briefly
The subreddit WallStreetBets is well known for making some crazy market moves and making equally crazy profits and losses in the process. GameStop's rally is perhaps one of their strangest moves in a while. The company has been struggling for years, failing to compete against the move to digital games, which can be downloaded quickly thanks to ever-expanding bandwidth. Unsurprisingly, the coronavirus pandemic has been equally crushing to the brick and mortar operation.
Article continues below advertisement
This decline is why hedge funds like Melvin Capital decided to short GameStop. Shorting is a process where traders bet that the price of a stock will go down in the future. These traders pay a fee to borrow shares in a company from other traders and then sell them at the current market price. 
Later down the line, the traders will buy back the same number of shares and return them to the lender. If the stock price has gone down, the trader makes a small profit on the difference between the sale and purchase price.
Article continues below advertisement
Melvin Capital and other hedge funds were doing all of this on a massive scale with GameStop, essentially shorting more shares in the company than were actually available. If GameStop's share price had continued to decline, then the funds could be in for massive profits.
The problem? All of these trades are publicly available information. Users of WallStreetBets decided to boost the company's stock price so that the hedge funds would be forced to buy the shares they had borrowed back at a far higher price than they had sold them at, incurring a big loss.
Article continues below advertisement
What happened to GameStop (GME)?
Users of the popular subreddit began purchasing stock in GameStop and holding it. They did so at such a scale that the company has surged over 1,600 percent in just a few days as of the writing of this article. In premarket trading on Thursday, shares rose a further 28 percent and showed no signs of slowing down.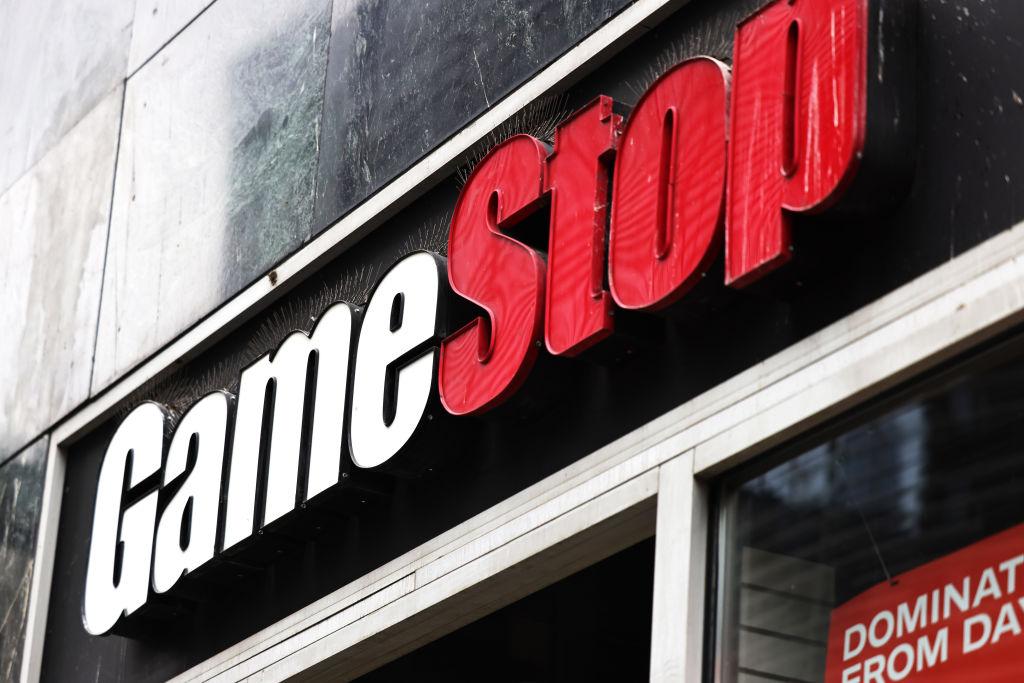 Article continues below advertisement
Those on WallStreetBets have dismissed reports by CNBC that Melvin Capital has already closed their positions at a major loss. They believe that the company is conspiring with media outlets and brokers to get people to sell their GameStop shares, which would lower the stock price and, in turn, reduce the loss that hedge funds incur when they need to return the shares they borrowed.
Many users on WallStreetBets have claimed that they will continue to hold their position until the stock reaches $1,000. If hedge funds had to buy the shares back at this price, it would represent massive losses.
Article continues below advertisement
Other stocks that WallStreetBets are targeting
GameStop isn't the only stock WallStreetBets users are targeting. These financial activists have also targeted other shares that were being shorted by hedge funds. Shares in AMC Entertainment Holdings (AMC) have surged more than 300 percent in recent days. Hedge funds had been betting on surging coronavirus cases lowering the company's stock price even further.
Bed Bath & Beyond (BBBY) has surged nearly 200 percent in the last week. The retailer has been struggling for years and has been the target of shorting by hedge funds amid the coronavirus pandemic.
Article continues below advertisement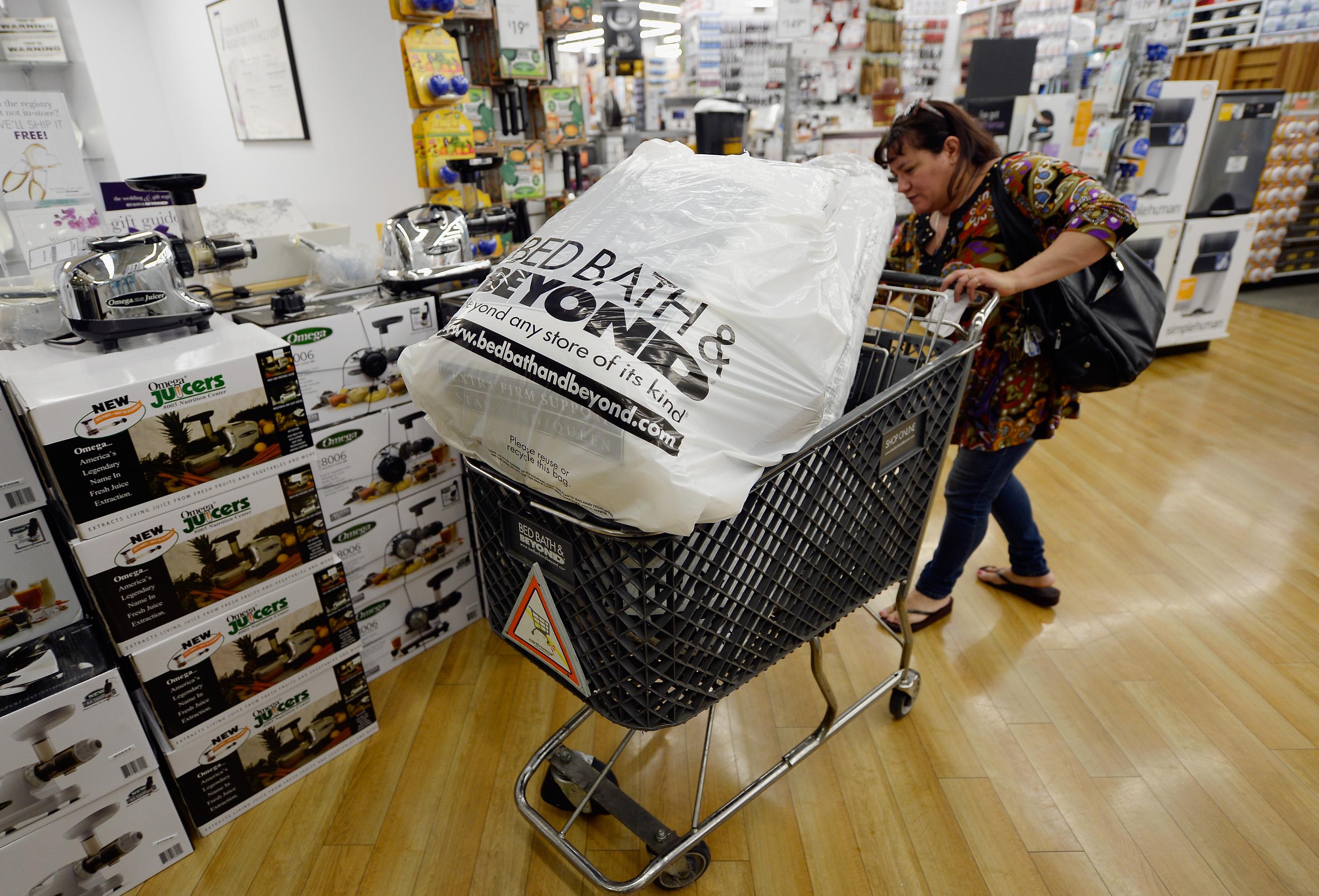 B&G Foods (BGS) has seen its share price increase by 50 percent over the last few days. The company's share price has doubled during the coronavirus pandemic, driven by a boost in food sales. Traders had been shorting the stock, believing the stock to be overpriced and expecting that the share price would drop.
Article continues below advertisement
Blockbuster Liquidating Inc (BLIAQ), which holds some assets left over from the collapse of Blockbuster, surged more than 700 percent on Tuesday alone. On Wednesday, the price surged another 300 percent.
Cellphone makers Nokia and Blackberry, which have struggled ever since Apple and Samsung took over the market, saw their share prices surge 37 percent and 228 percent respectively.
Is WallStreetBets private?
On Wednesday, the WallStreetBets subreddit briefly went private. As of the time of writing, WallStreetBets is public again, with a post made by moderator /u/zjz explaining that moderators of the subreddit had been struggling to keep up with a surge in posts.
Article continues below advertisement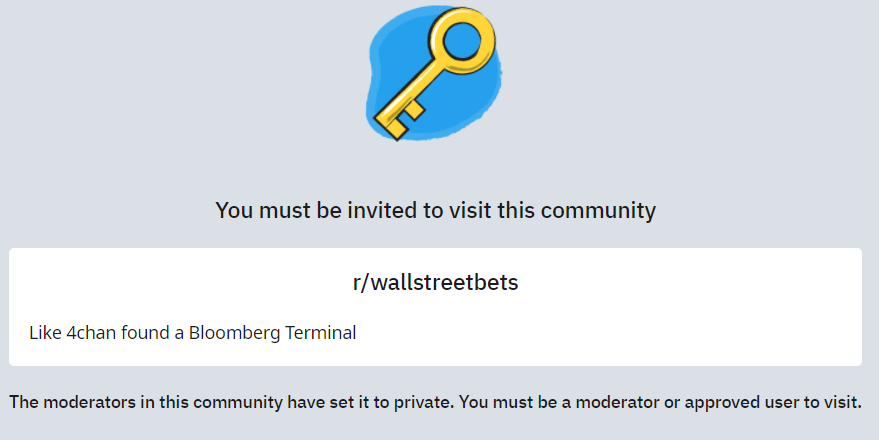 "We have grown to the kind of size we only dreamed of in the time it takes to get a bad nights [sic] sleep," the moderator explained. We've got so many comments and submissions that we can't possibly even read them all, let alone act on them as moderators. We wrote software to do most of the moderation for us but that software isn't allowed to read the Reddit new feed fast enough and submit responses, and the admins haven't given us special access despite asking for it."
On the same day, popular messaging service Discord announced that it had banned the WallStreetBets server on their service. The company explained that the ban was not the result of stock market moves, but because moderators had continued to allow "hateful and discriminatory content after repeated warnings."
View more information: https://marketrealist.com/p/wallstreetbets-next-target/
See more articles in category:
Finance