Finance
What Is Phil Griffin's Salary at MSNBC?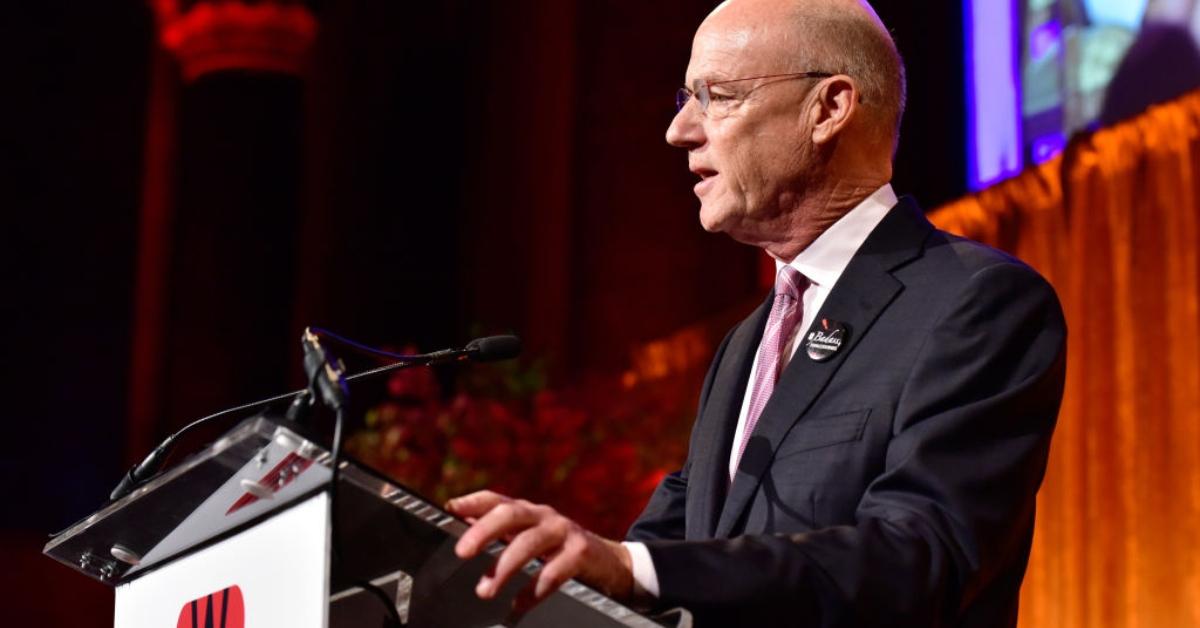 Variety magazine noted that Griffin has produced programs including Hardball with Chris Matthews, Internight, and The Big Show with Keith Olbermann. He was a senior broadcast producer for NBC Nightly News With Tom Brokaw.  
Why is Phil Griffin retiring?
CNN reported that Phil Griffin will retire from MSNBC in January 2021. Rashida Jones will replace him on Feb. 1. Jones will be the first-ever Black woman charged with leading a major television news network.  
In his multi-decade career, Griffin worked in various media roles including writing, producing, and editing. He started in 1980 at CNN. Later, he was a producer of The Today Show. He also served as senior vice president of NBC News for three years and as the president of primetime programming at MSNBC. 
Article continues below advertisement
According to NBCUniversal News Group chair Cesar Conde, Griffin spoke to him about leaving the network shortly after the presidential election in November. Griffin wanted to leave his position as MSNBC president when he felt "confident about the strength of the network he loves," Conde said.  
Conde said that Griffin plans to pursue other interests outside of the news.  
Article continues below advertisement
The network posted record-breaking viewership numbers for November. On Dec. 7, Griffin wrote that he told NBC leadership following Election Day that "the time felt right to hang up my cleats," according to The New York Times.  
The New York Times reported Griffin's farewell memo and shared memories of his long career with NBC. Well-known journalists including Jane Pauley, Bryant Gumbel, and Tom Brokaw were included in Griffin's recollections with the network.  
Article continues below advertisement
What is Phil Griffin's salary at MSNBC?
In his time as president of MSNBC, Griffin has likely commanded a top salary. He signed a new multi-year contract in 2017. However, the salary terms weren't disclosed publicly. 
Article continues below advertisement
Griffin spearheaded popular shows like The Rachel Maddow Show and Morning Joe during his 12-year leadership role at MSNBC. 
Conde noted in his memo to the NBC News staff that Griffin would be leaving the network "in the best shape it's ever been," according to APNews. MSNBC has grown for six consecutive years.  
Article continues below advertisement
Conde's message about Griffin's retirement gave him credit for bringing aboard many of the talented people and successful shows that MSNBC has produced over the years. 
Conde's memo, as shared on The Hollywood Reporter, said that Griffin had compiled "an extraordinary roster of anchors, journalists, producers, contributors and many more who each day create smart, in-depth news, analysis, and perspective and do it in a way that is distinctive in the cable news environment—with humanity that pops through the screen." 
Article continues below advertisement
View more information: https://marketrealist.com/p/phil-griffin-msnbc-salary/
See more articles in category:
Finance