entertain
The Weirdest Toys From The 70s | Page 3 of 5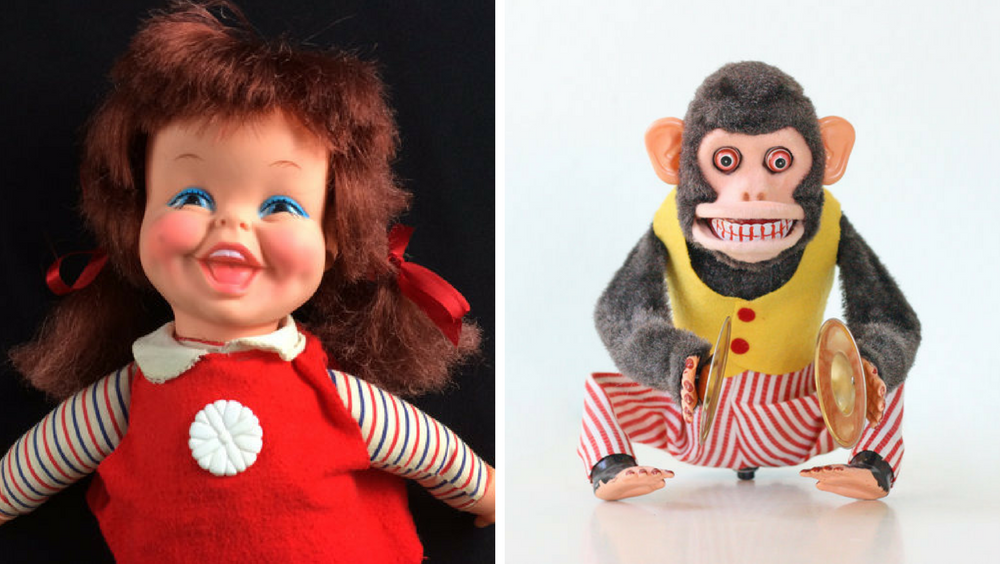 Skinny Bones (1970)
In 1970, Louis Marx and Co. created this family of skinny boned stick people… It was kind of like Legos but you could build – humans. Created in 1970 by Louis Marx and co., these odd toys were expectedly discontinued after failing to take off in the toy world. They have since become highly sought after collector's items – primarily because Skinny Bones would be the perfect monster for a stop-motion horror film!
Baby Laugh-A-Lot
This doll was adorable until it started laughing. Waking up in the middle of the night to the sound of this toy's laughter would definitely give me goosebumps.
Who remembers Little Miss Who? Click "NEXT" to see if you remember her..
View more information: https://doyouremember.com/32614/looking-back-70s-toys-little-weird/3