entertain
'The Voice' Proposal That Almost Went Horribly Wrong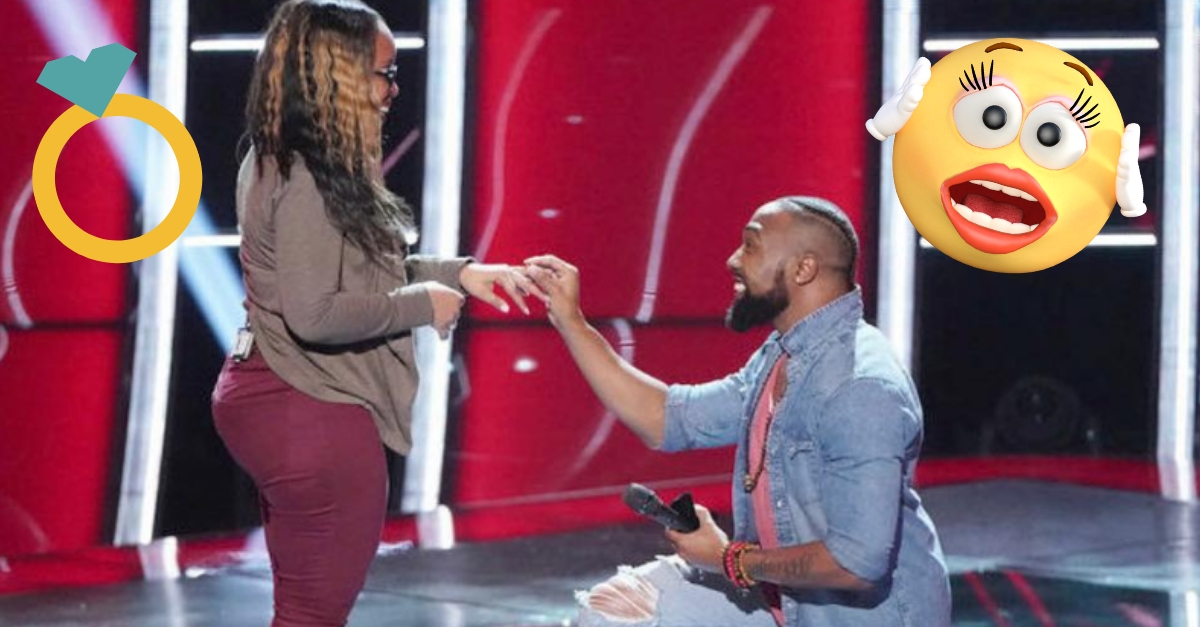 Last week on NBC's The Voice, an unexpected, but adorable moment happened during the blind auditions. Denton Arnell blew the coaches away with this audition, singing Drake's "Hold On, We're Going Home." New coach John Legend turned his chair and Denton is now on John's team.
As John began explaining why he turned his chair during Denton's song, Denton asked a question. He asked if he could share this moment with his girlfriend, Tiffany. The coaches seemed to think he just wanted to bring Tiffany out to share in this enormous win of receiving a coach on The Voice. They had no idea what would happen next.
Learn More About The Funny But Heartwarming Moment
https://www.instagram.com/p/Bu_2jTCF6nk/
After Tiffany came onstage, Denton approached her and said, "So, being that (Legend) gave me a 'yes,' I wanted to see if Tiffany would give me a 'yes." He pulled an engagement ring out of his pocket. However, this sweet moment turned into a hilarious one as the two bumped heads as Denton kneeled over.
https://www.instagram.com/p/Bu_6ghglZ27/
They seemed to take this slightly embarrassing moment in stride as the coaches laughed. Tiffany said yes and he slipped the ring on her finger, much more gracefully. Denton and Tiffany don't seem to be too embarrassed and are taking to social media to laugh at themselves.
Find Out What Denton Said About The Incident On Social Media
https://www.instagram.com/p/Bu7AZjXlCV0/
Denton shared the moment on Instagram and wrote, "Who would've known being HARD HEADED would actually pay off! Not just 1 Yes but 2….. #Engaged #TheVoice #TeamLegend @nbcthevoice #TeamDenton #NowImAGif #Meme #NbcTheVoice"
His new coach John Legend even piped in on Twitter saying, "I think I win the award for best wingman ever. We both won tonight, Denton!" What an amazing night for Denton… not only did he make it on The Voice but his girlfriend said yes to his proposal! We can't wait to see what else is in store for Denton. Maybe John Legend will be invited to his wedding!
https://www.instagram.com/p/BfLorKLgPe8/
Congrats to Tiffany and Denton! We loved his blind audition and hope he makes it far on The Voice with John Legend. What a great moment for this season's show. Did you see the proposal on television? If you enjoyed this article, please SHARE with your friends and family who love The Voice and spontaneous proposals!
Watch the video below to see the moment where Denton proposed to Tiffany and their now infamous head bump:

View more information: https://doyouremember.com/93935/the-voice-proposal