Finance
McDonald's Global Presence and the Three-Legged Stool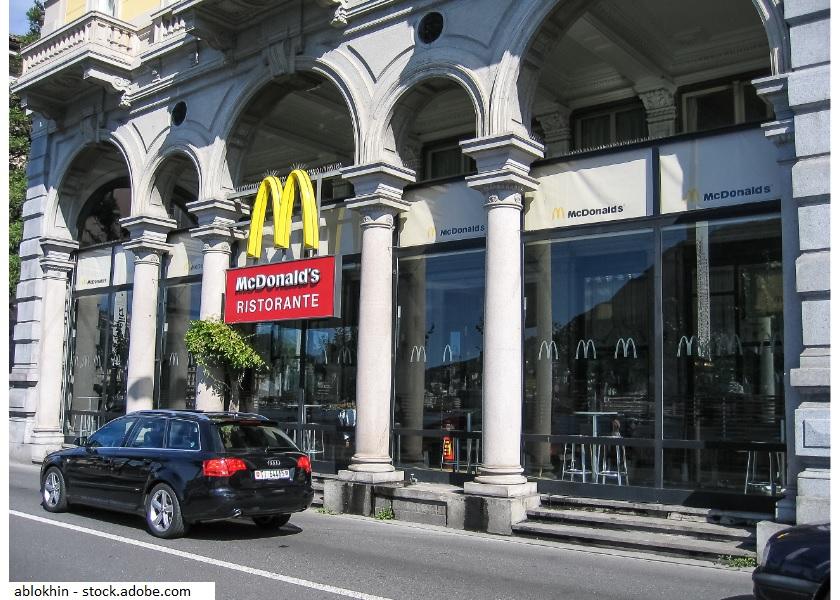 McDonald's (MCD), the world's largest fast food chain, has over 38,000 restaurants across 120 countries. It was founded in the US in 1940 as a standalone barbecue restaurant. It was started by Richard and Maurice McDonald. They later revolutionized the company's business model using production line principles to set up hamburger stands.
In 1955, businessman Ray Kroc joined the team and started franchising restaurants and improving the company's return on capital. McDonald's opened its first international restaurants in Canada and Puerto Rico in 1967. Today, it serves nearly 70 million global customers daily.
The franchise's most common menu items include hamburgers, cheeseburgers, french fries, chicken, soft drinks, milkshakes, breakfast items, and desserts. Moreover, the company has broadened its menu to include salads, fruits, wraps, and smoothies.
The holding company, its franchisees, and its affiliates operate most McDonald's restaurants. Its revenues consist of owned-restaurant revenue, royalties, rent, and franchise fees. In 2018, it had approximately $21.0 billion in sales and $5.9 billion in earnings.
McDonald's global business model: The three-legged stool
McDonald's business model, depicted by the three-legged stool of owners and operators, suppliers, and company employees, is its foundation. The balance of interests among the three groups is essential to the company's success. The company currently has over 210,000 employees. Including employees at franchisees, 1.9 million people work for McDonald's. It had 35,085 franchised restaurants and 2,770 company-operated restaurants at the end of 2018. That means approximately 93% of its restaurants are franchised.
The strength of the alignment among the company, its franchisees, its suppliers, and its employees has been key to its success. This business model enables it to consistently deliver locally relevant restaurant experiences to customers. It also enables it to be an integral part of the communities it serves. Moreover, the dynamic allows it to identify, implement, and scale innovative ideas that meet customers' changing needs and preferences.
Article continues below advertisement
McDonald's global footprint
Until 2018, McDonald's divided its geographic segments as follows:
The US: This was the company's largest geographic segment.
International Lead Markets: This segment included McDonald's established markets, such as Australia, Canada, France, Germany, and the United Kingdom.
High Growth Markets: These were the markets the company believed to have high expansion potential. They included China, Italy, Korea, Poland, Russia, Spain, Switzerland, and the Netherlands.
Foundational Markets: The remaining markets in the McDonald's system were included here. Most operated under a largely franchised model.
In 2018, the US contributed 36% of McDonald's total revenue. However, it contributed 46% of the company's operating income for the year. International lead markets, including Australia, Canada, France, Germany, and the United Kingdom, contributed 36% of the company's revenue and 40% of its operating income. International lead markets and the US contributed around 72% of the company's 2018 revenue.
Article continues below advertisement
In comparison, high-growth markets contributed 19% of the company's revenue. However, these contributed much less (11%) to McDonald's operating income. Similarly, foundational markets contributed just 4% to the company's operating income even though they accounted for 8% of its revenue. However, the company has reorganized its segments.
View more information: https://marketrealist.com/2019/11/mcdonalds-global-presence-the-three-legged-stool/
See more articles in category:
Finance