Finance
How Is Wells Fargo Asia Pacific Fund Allocating Its Portfolio?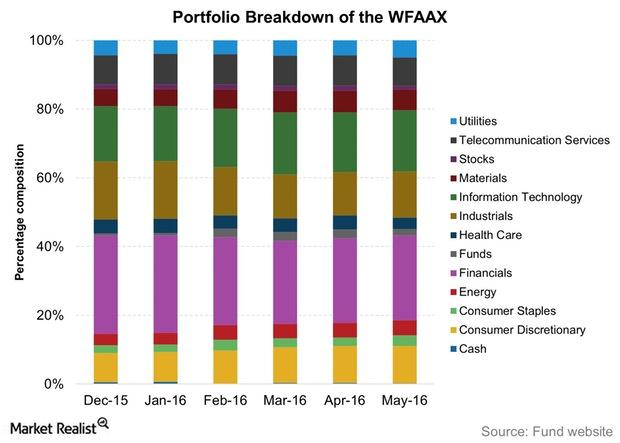 The Wells Fargo Asia Pacific Fund invests 80% of its assets in stocks of companies located in the Asia-Pacific Basin. The fund house considers Australia, China, Hong Kong, India, Indonesia, Japan, Malaysia, New Zealand, Pakistan, the Philippines, Singapore, South Korea, Taiwan, Thailand, and Vietnam, among others, to be part of this region.
While shortlisting companies for investment, the fund looks at "the potential for above-average sales and earnings growth, overall financial strength, competitive advantages, and capable management." The fund makes use of both, top-down and bottom-up research while picking stocks for the portfolio. It invests across market caps and looks for both growth and value stocks. The fund's assets were spread across 116 holdings as of May 2016, and it was managing assets worth $143.4 million at the end of May. As of April, its equity holdings included FUJIFILM Holdings (FUJIY), Panasonic (PCRFY), KB Financial (KB), China Petroleum & Chemical (SNP), and Japan Airlines (JAPS).
View more information: https://marketrealist.com/2016/06/how-is-wells-fargo-asia-pacific-fund-allocating-its-portfolio/
See more articles in category:
Finance