Finance
Credit Suisse Announces Major Layoffs Following Archegos Scandal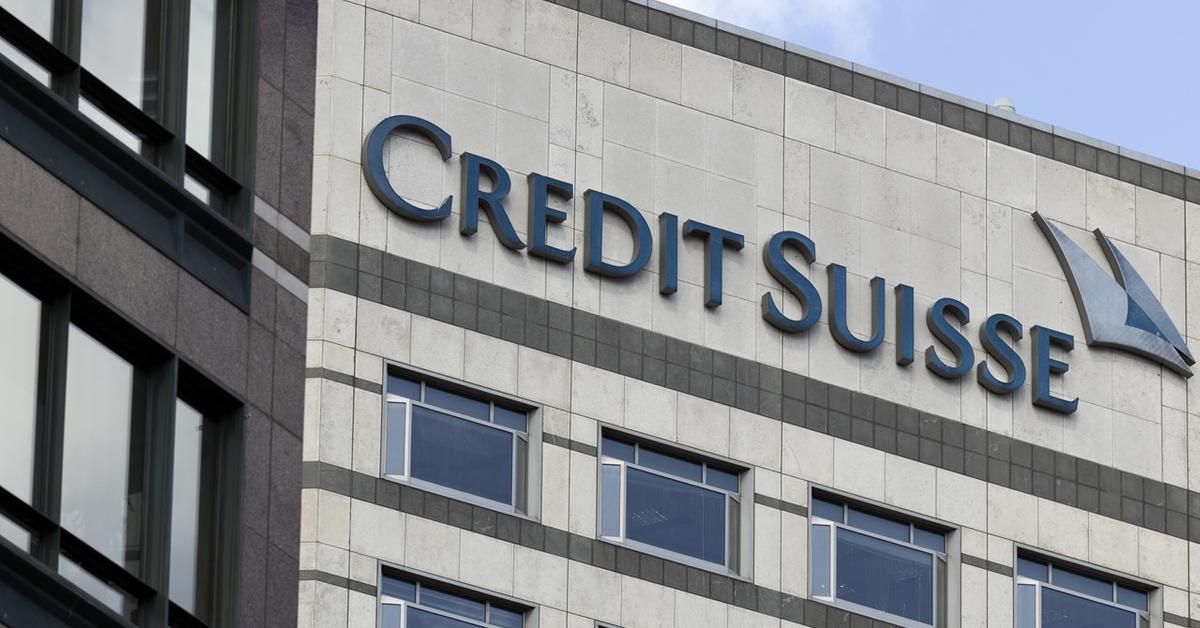 Credit Suisse Group AG, the major Swiss banking institution, suffered major losses brought on by the downfall of Archegos Capital Management. The firm's estimated losses are $4.7 billion. Bloomberg reported that this has "left analysts asking whether Credit Suisse has a systemic problem in risk management." 
In the wake of the severe losses due to Archegos and recent impacts from Greensill Capital's insolvency filing, Credit Suisse is restructuring its executive leadership, The Wall Street Journal reported. Several key managers will leave the company, including Chief Risk Officer Lara Warner and Investment Bank CEO Brian Chin.  
Credit Suisse executives are leaving.
So far, the executives at Credit Suisse that are officially slated to leave the company include Warner and Chin. Chin was promoted to the Investment Bank CEO position last year after a restructuring merged the investment banking unit with trading operations.  
Article continues below advertisement
According to CNBC, Christian Meissner will replace Chin as of May 1. Previously, Meissner held key roles at Bank of America Corp, Goldman Sachs, and Lehman Brothers.
Joachim Oechslin will be the interim chief risk officer and Thomas Grotzer will be the interim global head of compliance. 
In a staff memo reviewed by Bloomberg, multiple other staff departures were announced.  
Article continues below advertisement
The bank's head of equities sales and trading, Paul Galietto, is leaving his post. He will assist with the transition through April, although he's stepping down effective immediately. The interim replacement for Galietto is Anthony Abenante, the current global head of execution services.  
Article continues below advertisement
The other departures mentioned by Bloomberg include the following: 
Head of prime services risk, Parshu Shah
Head of credit risk for the investment bank, Ryan Atkinson 
Head of counterparty credit risk management for that unit, Ilana Ash
Head of counterparty hedge fund risk, Manish Mehta
CEO Thomas Gottstein will keep his job. He and the board are committed to learning from this situation. 
Article continues below advertisement
Among other changes at the bank, the executive board will waive its 2020 financial year bonuses. Chairman of the board Urs Rohner is also giving up his chair fee of 1.5 million Swiss francs, according to CNBC.  
Beat Wittmann, the chairman and partner at Zurich-based Porta Advisors, told CNBC that changing leadership might not address the root issues. He said, "The danger is always that we just focus on changing people but stick to the same business models, the same incentives, exploiting the same regulatory loopholes."  
View more information: https://marketrealist.com/p/credit-suisse-layoffs/
See more articles in category:
Finance