entertain
10 The Most Valuable Items Ever Found on 'Pawn Stars'
On the History Channel's hit series Pawn Stars, the folks at the World Famous Gold & Silver Pawn Shop in Las Vegas rake in the big bucks with savvy purchases. Each episode depicts the shop's staff meeting regular folks with interesting items to sell, and outside experts who appraise these artifacts. Sometimes the stuff people bring in isn't worth very much at all, but on several occasions, the Pawn Stars have struck gold. Let's take a look at some of the diamonds in the rough that have brought the biggest payouts.
1. John F. Kennedy's cigar box – $500,000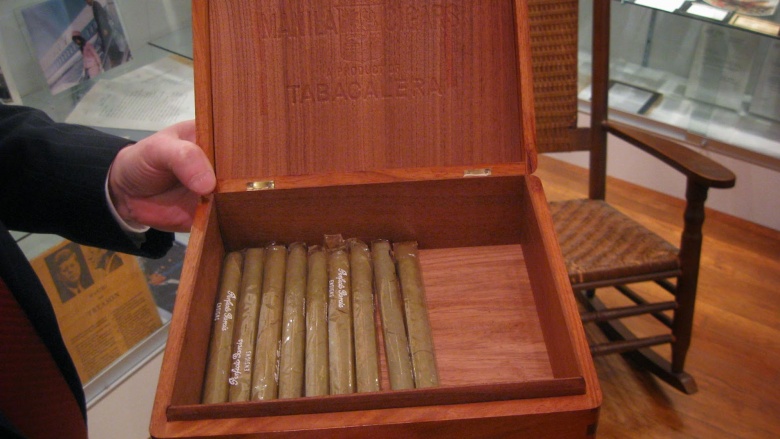 The biggest payout in Pawn Stars' 12-season run belongs to a piece of presidential history. A seller walked into the shop with the box of cigars that once sat on John F. Kennedy's desk in the Oval Office. This seller was no dummy, asking $95,000 for the box. After some haggling, Rick managed to purchase JFK's cigar box for $60,000. Harrison definitely made a good purchase on this one-of-a-kind item—a similar JFK humidor was purchased by the publisher of Cigar Aficionado in 1996 for a massive $575,000 during an auction at Sotheby's.
2. 200 pounds of silver – $110,000
Rick and the Old Man were blown away when a customer walked into their shop carrying suitcases full of silver that he'd been hoarding in a storage unit for almost a decade. The Harrisons don't typically deal in this much silver at once, and when they weighed it out, they found it totaled a whopping 3,300 ounces. They purchased the silver for $110,000, and managed to parlay that into even bigger profits. One of the unique ways they have cashed in is with custom-minted $70 silver coins featuring a portrait of the elder Harrison with the inscription, "In the Old Man We Trust."
3. 2001 Patriots Super Bowl ring – $100,000
Like Joe Greene, former Patriots defensive back Brock Williams hit a hard patch and turned to the pawn shop for fast cash. The rookie had been plagued with injuries that forced an early retirement, so he decided to pawn his 2001 Patriots Super Bowl ring for a modest $2,600. Even though he had 120 days to reclaim his ring by repaying the loan, he never came back for it, and the ring became the property of the shop. While similar rings have sold for around $30,000 on auction websites, Rick isn't ready to let go of his favorite item anytime soon, which is why he's set the sale price on this beauty to a whopping $100,000.
4. 1554 Spanish shipwreck gold bar – $48,000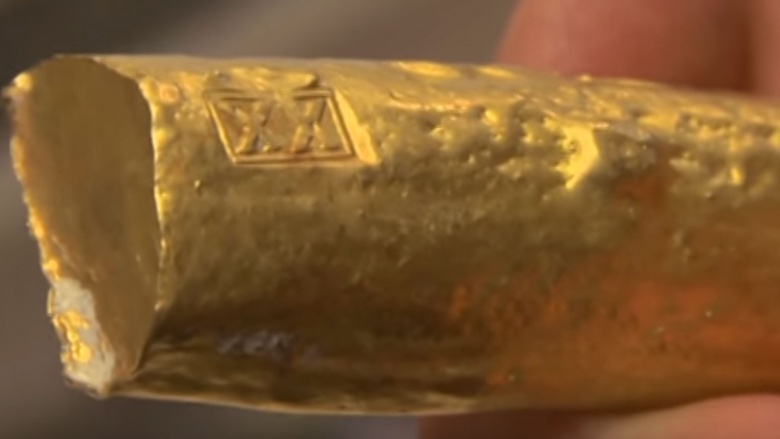 Talk about treasures in the attic! When one man was cleaning out the belongings of his grandfather after his passing, he found this gold bar hidden away in a box. Unsure of its worth, he took it into the Pawn Stars to find out more. Its melt-down value alone turned out to be $24,000, but when an expert confirmed it was from the 1554 Spanish shipwreck off Padre Island in Texas, that price doubled instantly. Rick managed to purchase the bar for $35,000, even though it's actually worth almost $50,000.
View more information: https://doyouremember.com/52385/10-valuable-items-ever-found-pawn-stars