entertain
10 The Most Valuable Items Ever Found on 'Pawn Stars' | Page 2 of 2
5. Book of Mormon – $40,000
Adam got more than he bargained for when he brought in his 5th edition copy of the Book of Mormon printed in 1842. This edition was the last one printed while the religion's founder, Joseph Smith, was still alive. Expert Rebecca Romney surprised both Adam and Rick when she appraised the book at $40,000. Rick and Adam finally settled on a purchase price of $24,000, and both walked away happy with the transaction.
6. Order of the White Eagle medallion – $30,000
A very lucky yard sale fanatic picked up this medal for only 75 cents. Rick knew the heavily enameled medallion might be of interest, and took a chance on it for $6,000. Expert Craig Gottlieb later told Rick that the medal dated back to the era of the Tsarist occupation of Poland, and was actually worth much more than he had paid. Both the original purchaser and Harrison made excellent profits from the item, with Rick eventually selling the medal for $30,000.
7. Joe Greene's Olympic medals – $30,000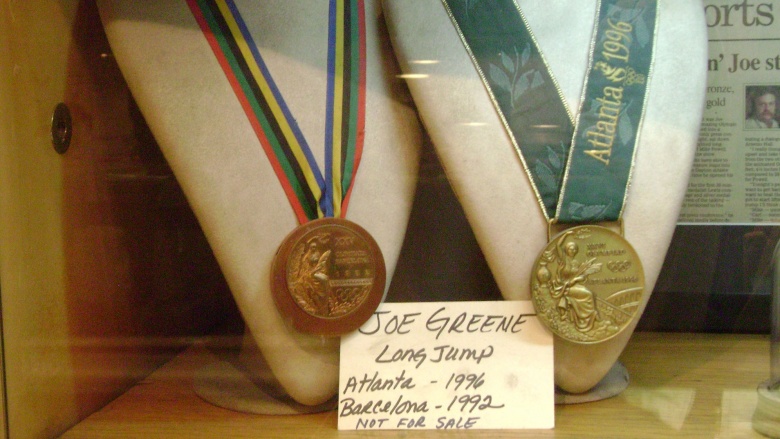 When Olympian Jumpin' Joe Greene came upon hard times in the late '90s, he needed money, and fast. He ended up turning to the Harrisons' shop, selling them his Olympic bronze medals from the 1992 and 1996 games. While the long jump star regrets his decision, Rick assured him that he would never sell the medals in case Greene ever wanted to buy them back—despite their $30,000 value.
8. Edward Curtis photogravures – $20,000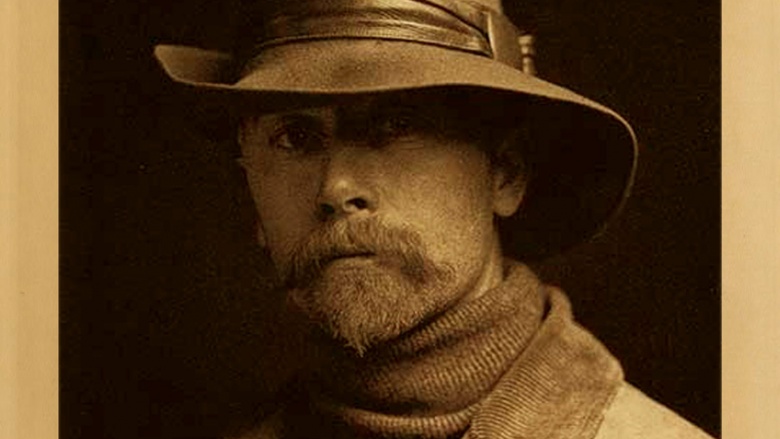 One of the biggest profits the Harrisons have ever turned came 20 years ago when a woman walked into Rick's shop with four sets of photogravures by famous American photographer Edward Curtis. Harrison didn't know much about this early photographic process, which used copper plates and gelatin paper with an etching process to create prints. But as the woman was only asking $50 for the entire collection, he took a chance on the purchase. After doing some research of his own, he found the photogravures were worth a bundle and ended up selling them for $20,000.
9. 1715 Spanish fleet gold coin – $18,000
In 1715, a Spanish fleet carrying millions of pesos worth of gold and silver left Cuba on a trip to Spain but was hit by a hurricane and sank to the bottom of the ocean off the coast of Florida. Lucky customer Jody inherited an exceptional gold coin from this shipwreck and was looking to earn $2,000 for it. At first, Rick Harrison thought the coin was in too good of a condition to be genuine, but the expert confirmed that it was an Eight Escudos coin minted in Lima, Peru, and was worth a cool $18,000. Given that Jody originally only wanted $2,000 for the coin, he was quite pleased to walk away with the $11,000 that Rick ended up offering.
10. Dutch East India Trading Company bell – $15,000
When a woman looking to earn cash for an upcoming move brought this 117th-century ship's bell into the shop, she wasn't sure what to expect—she'd actually been considering putting it out in a yard sale. Richard "Old Man" Harrison thought the bell had to be a reproduction, because it showed no signs of corrosion from seawater. However, the expert they brought in confirmed that it was indeed a shipwreck bell from 1602, and was worth at least $15,000. The Harrisons quickly struck a deal with the bell's owner.
Credits: looper.com
Share this story on Facebook with your friends.
View more information: https://doyouremember.com/52385/10-valuable-items-ever-found-pawn-stars/2